Holiday Decorating Trends of 2017 to Brighten up Your Home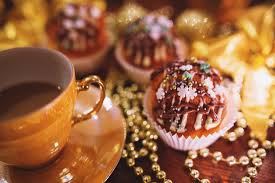 The holidays are upon us, and decorating is at the top of everyone's to-do list (next to shopping, that is). Rather than sticking to the same, well-worn decorating styles of the past, this year is all about contemporary holiday decorations and making them unique to your home and your style. Host the celebration of the season with a few contemporary holiday decorations for 2017, and deck the halls in style!
Rose Gold

Rose gold is making an appearance this holiday season in every way you can imagine. From rose gold ornaments to ribbons, napkin holders, star garlands, and even rose gold tinsel Christmas trees! A rose gold theme is not only stunning, it's the perfect way to change up the typical red, green, blue and gold accents that tend to dominate holiday decor.
Not totally sold on rose gold? You can never go wrong with a classic white, silver or blue theme that incorporates a few small rose gold accents!
Candle Lights vs. Real Candles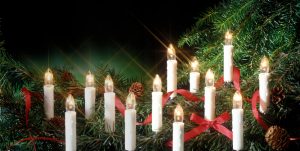 Nothing is more elegant and timeless than a beautifully lit candle to celebrate the holiday season. If you enjoy the classic look of elegant, tapered candles but don't want to have to keep an eye on a lit candle all evening, consider an old-fashioned strand of electric lights or candle lights.
Rainbow Christmas Tree

Say goodbye to a regular holiday palette! Create a rainbow of color with ornaments and decorations on your tree in the red, orange, yellow, green, blue, ivory and violet order! Your tree will brighten up the room and give everyone in your family a chance to pick out an ornament or decoration in their favorite color.
A Twist on Garland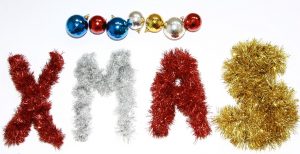 Rather than simply wrapping your tree in garland, create a fun and festive message with it! Place a pleasant message of "Fa La La" on your tree, "Believe" over your mantel, or "Happy Holidays" on your frosty windows!
Scented Decor

What's better than an ornament that's decorative and smells nice as well? Grab a decorative bowl and fill it with your favorite colored potpourri for a perfect centerpiece on the coffee table or mantle.
Another option? Fill a small pocket of fabric with lavender, ginger, cinnamon or your favorite scent and hang it from your tree for an even more heavenly scent!
Decorating for the holidays should reflect your personal style. Whether you're throwing the bash of the year or simply hosting a small family dinner, let holiday cheer ring from the rafters this season.
Interested in additional design ideas? Check out our blog on interior design trends and other tips to decorate your home!