See Our Work in Fall 2020 Remodelers Showcase of Minnesota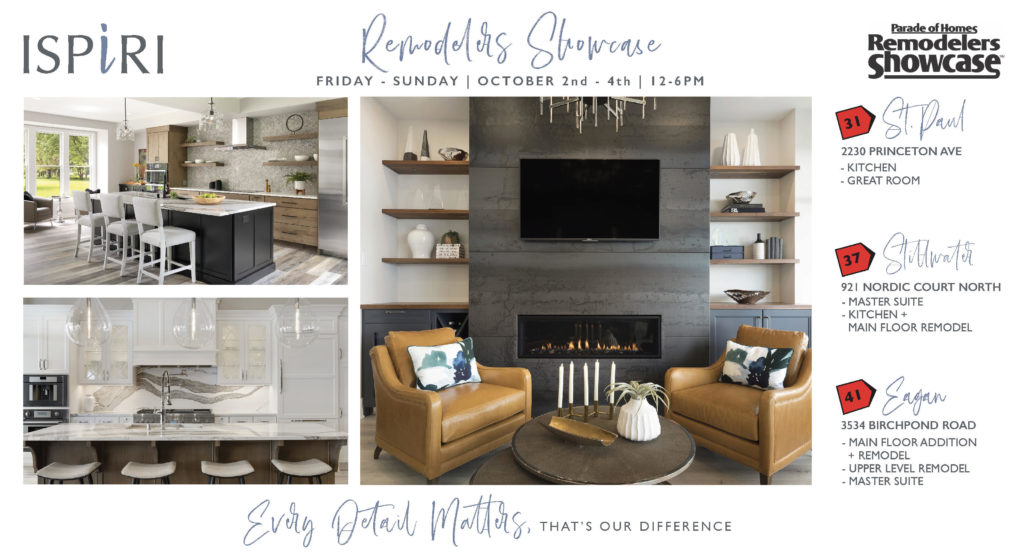 Ispiri is excited to feature three of our latest projects in this fall's Remodelers Showcase in Minnesota! After the spring Parade of Homes and Remodelers Showcase events had been unfortunately canceled, this fall's event is continuing as planned with enhanced safety guidelines, and we're ready to share our work with you. Take a few minutes to learn more about each of our projects, and then plan your journey through the fall Remodeler's Showcase.
What to know before you go
The fall 2020 Remodelers Showcase will be available for touring three days only, from October 2-4, noon-6pm. 
To keep everyone safe, there will be updated safety policies in place for the event. Masks will be required, and a maximum occupancy of 10 people will be enforced throughout all houses of the Parade of Homes and Remodelers Showcase. Please read additional safety guidelines before heading out!
Entry #31: Making space to entertain in a historic St. Paul home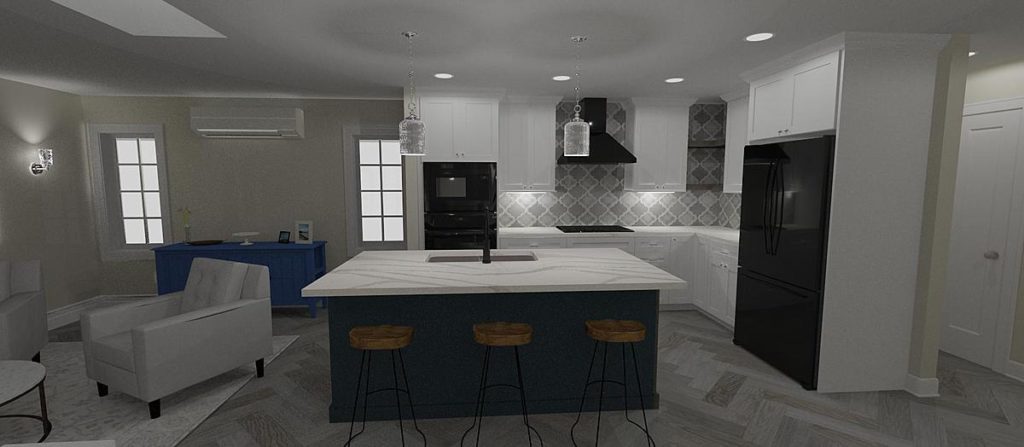 Located near the beautiful East River Road in a historic St. Paul neighborhood, this home needed thoughtful updates to its family room and kitchen to accommodate gatherings. While the kitchen had been remodeled in the past, the homeowners wanted more room to entertain — which meant opening up walls between the family room and kitchen and adding features that are perfect for entertaining.
With an eye for the finer details, here is what our team added to this 1925 home's kitchen to make it ready for every dinner party:
Custom cabinets
Marble quartz countertops
Large center island
Tiled backsplash
Entry #37: Dramatic changes create minimalist design in Stillwater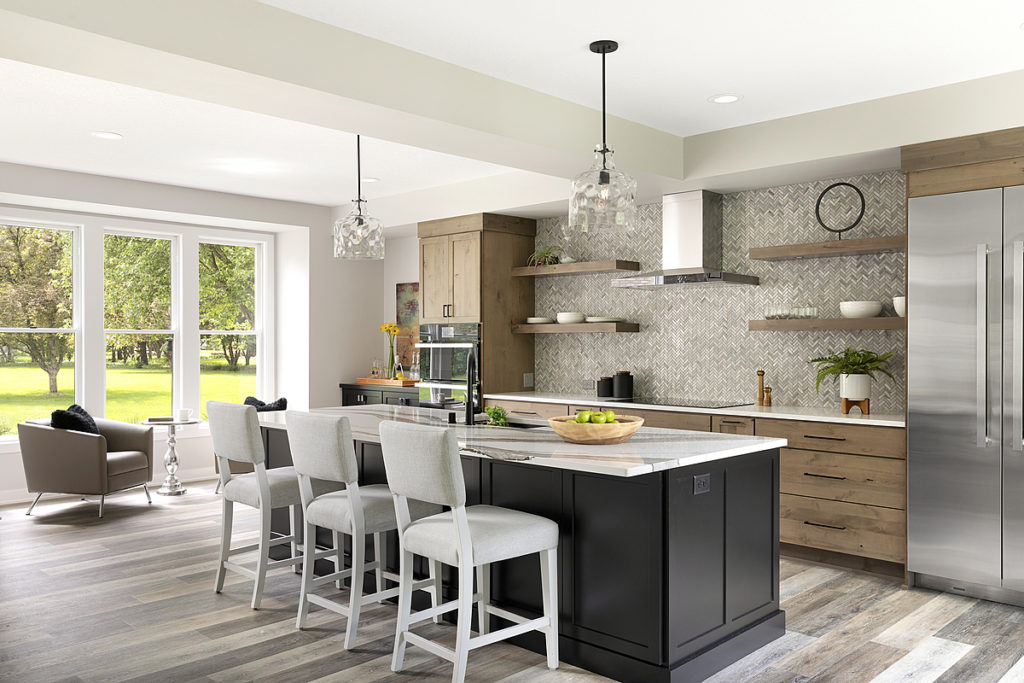 Next on your stop is this newly updated home in Stillwater. Our team worked with the homeowners to design a completely new look for their lower level, taking advantage of the amazing views from their back windows. We renovated the entire main floor and master suite — a dramatic change that ultimately created a sleek minimalist design. If you're dreaming of ways to update or expand your kitchen, you won't want to miss this home.
Here are some of our favorite new features of this luxurious remodeling project:
10' center island
Wet bar
New metal railings in the foyer and entry
Expanded kitchen area
Entry #41: Modernizing an Eagan home for a fresh, open look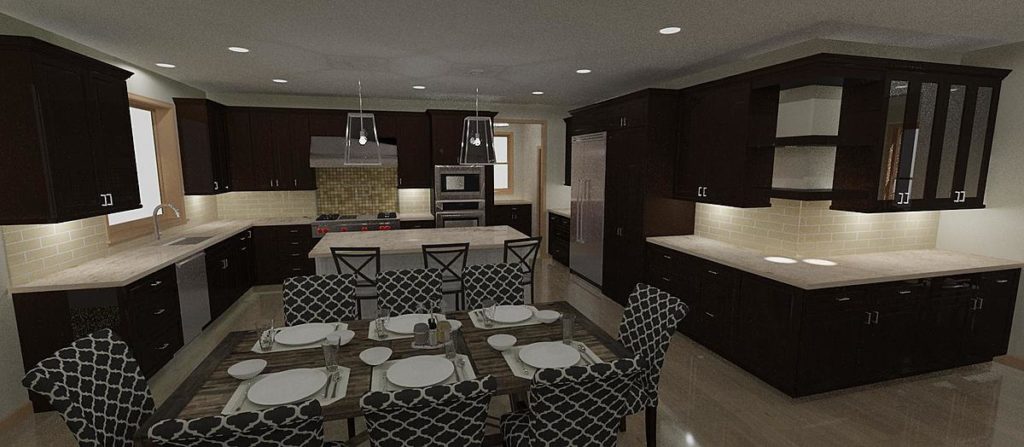 For another look at a large-scale custom remodeling project, stop by this home in Eagan. Built in 2005, this home was lacking modern flair and so major luxury updates were in order. These homeowners also wanted more space for entertaining, and their current kitchen and great room setup wasn't large enough to accommodate gatherings for family and friends. To create a perfect space for hosting, we decided to add a significant amount of space by opening up the back of the house. Our team also redesigned the second floor to add a new 3/4 ensuite bedroom and laundry room. This resulted in a completely refreshed design that allows for greater flow between each room and floor. If you're interested in seeing how dramatically your home can change with a remodeling project, this will be a perfect destination to inspire you.
Take a look at some of the biggest changes and additions for this home:
6' x 39' addition at the back of the house
Large center island
New second-floor bedroom and laundry room
Freestanding tub
Stair walls opened up
Come see our work in person!
We can't wait to showcase some of our most exciting projects this season, and we hope you're excited to tour some of the most elegant home remodels of the Twin Cities area. If you'd rather peruse our work virtually, feel free to check out our gallery of home design projects. As always, if you have any questions about Ispiri or our work, please reach out to us!