See Our Work in Spring 2021 Remodelers Showcase of Minnesota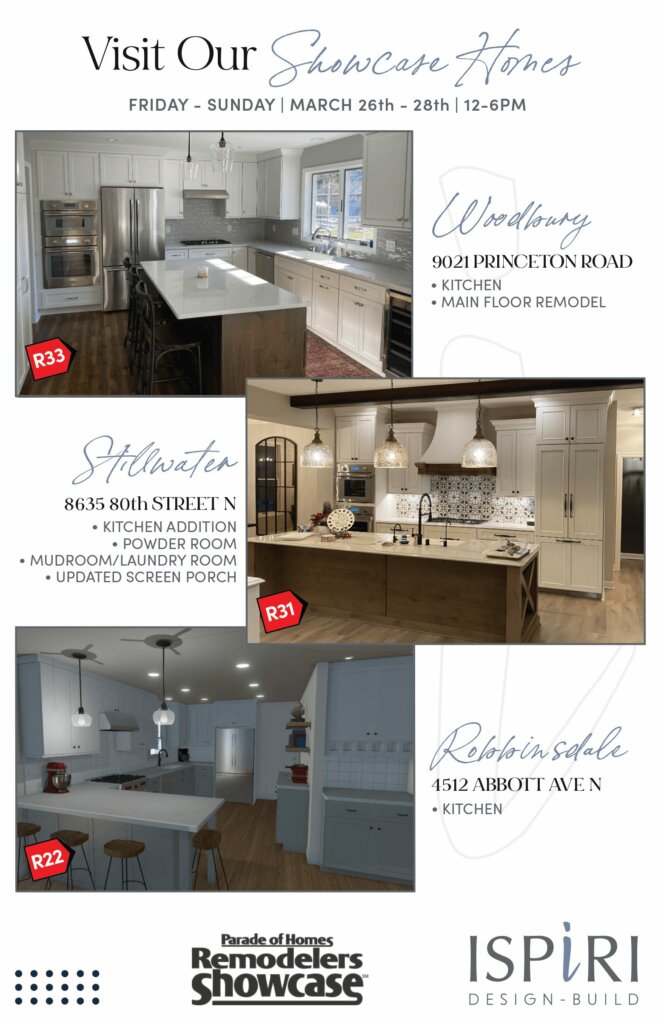 Ispiri is excited to announce that we will be showcasing three of our latest projects in this Spring's Remodelers Showcase in Minnesota! With enhanced safety guidelines in place, we're ready to share these stunning interiors with you. Learn more about what you need to know before attending the Spring Remodelers Showcase and plan your visit.
What to know before you go
Homes shown in the Spring 2021 Remodelers Showcase in Minnesota will be available for touring for three days only, from March 26-28, noon-5pm.
To keep everyone safe, there will be updated safety policies in place for the event. Masks will be required, and a maximum occupancy of 10 people will be enforced throughout all houses of the Parade of Homes and Remodelers Showcase. Please read additional safety guidelines before heading out!
Entry #22, Robbinsdale, MN: Making space to cook and entertain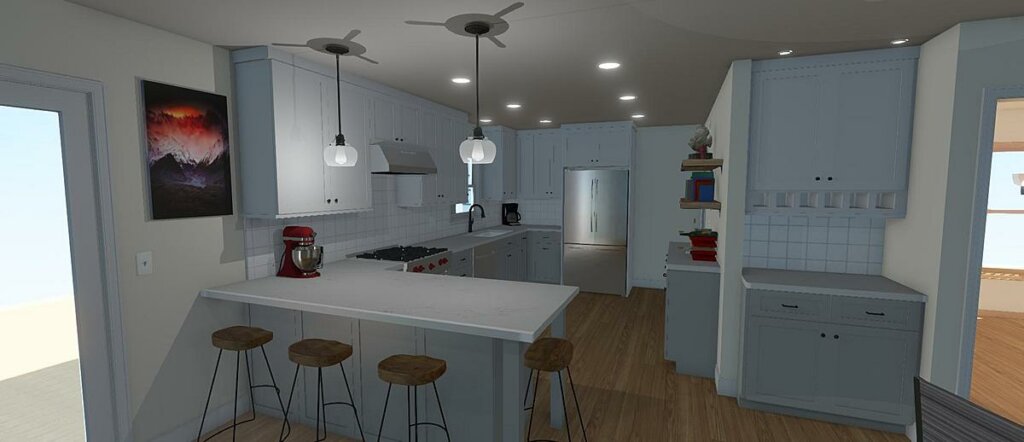 When looking to create the kitchen of their dreams, the homeowner of this Robbinsdale home worked with Ispiri to expand into a small, unused bedroom, enlarging and updating their kitchen to be functional, inviting and modern.
Along with adding square footage to the space, our team completely redesigned the kitchen's details. While the original design was small, drab and outdated, the redesign focused on creating a modern, inviting space that could truly be the heart of the home. Our team added:
Custom cabinets
Quartz countertops
Black accents on white and gray
Entry #31, Stillwater, MN: Welcoming light into the heart of the home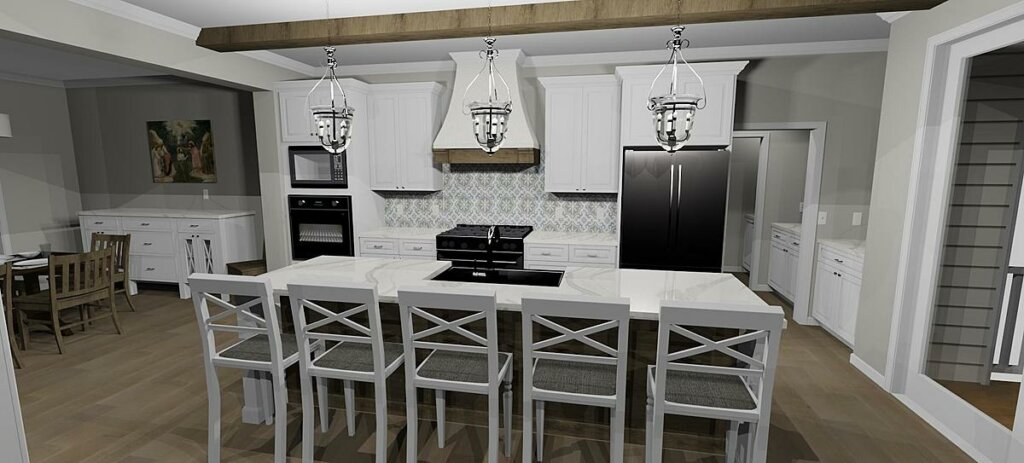 Faced with a small, outdated and dim kitchen and dining area, the owner of this Stillwater home came to Ispiri with the plan of renovating the space to allow in natural light and provide the perfect space for entertaining and adequate storage.
After removing several walls and updating the style, the finished space is brightly lit from a large patio door and an entertainer's dream.
Here are some of our favorite new features of this luxurious remodeling project:
Addition of a glass patio door
Expanded space for the kitchen and dining room
Reclaimed stove hood
Custom painted and knotty alder cabinets
Entry #33, Woodbury, MN: Providing space where Woodbury family can grow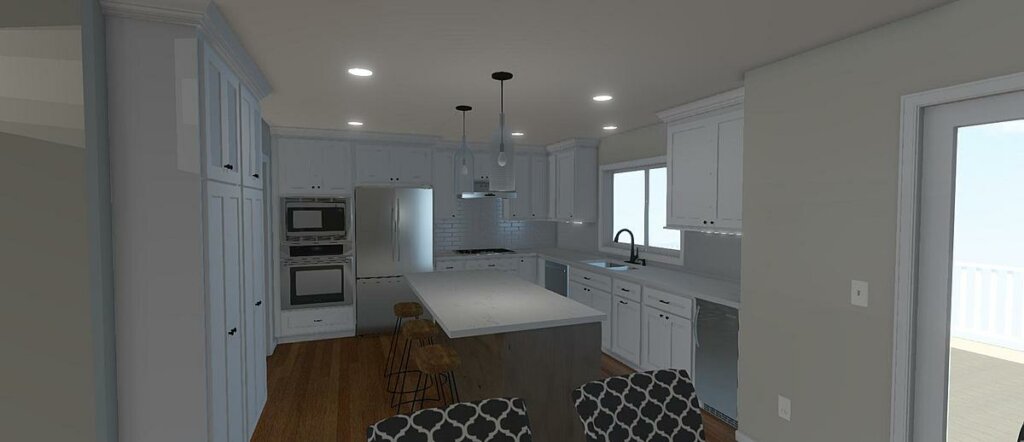 This Woodbury homeowner was looking to expand their kitchen and main-level to create a space that would work for their busy family. Ispiri took the original dark oak trim, popcorn ceilings and snug space and transformed it into a living area that aided their current and future needs. Adding a 2-foot bump-out to the kitchen, we were able to add a center island over which the family will create memories and organize their schedules.
Additional changes that transformed this main-level:
Removed popcorn ceiling and updated lighting
Painted the millwork and walls
Installed engineered wood floors
Added double oven
Come see our work in person!
This year's Spring 2021 Remodelers Showcase in Minnesota is going to be a smorgasbord of the most elegant home remodels in the Twin Cities area, and we can't wait to showcase our projects with you in person. Until then, or if you'd rather peruse our work virtually, check out our gallery of home design projects. As always, if you have any questions about Ispiri or our work, please reach out to us!