A Custom Kitchen, Fit for the Whole Family
Stillwater, MN
Combining the Kitchen and Dining Room for a Much-Needed Remodeled Gathering Space
This Stillwater kitchen wasn't cutting it for our client's large family. The tight space made it awkward for everyone to be in the kitchen at once. In addition to the space being too small, the floors were worn and the appliances were outdated. By updating materials and appliances and knocking some walls down to combine the kitchen and dining room, Ispiri was able to give this family the kitchen remodel of their dreams. The new kitchen not only fit the whole family, but their lifestyle as well.
Contact Us
Converting to an Open Concept
We knocked down a number of walls to convert what was a closed-off, cramped-feeling kitchen, into an open concept.
By combining the kitchen and dining room space for this remodel, we were able to not only make the kitchen space bigger, but allow so much more light inside.
With the new space that came from combining the kitchen and dining room, the originally small island was remodeled to be much longer. There is now room for additional seating where the whole family can hang out.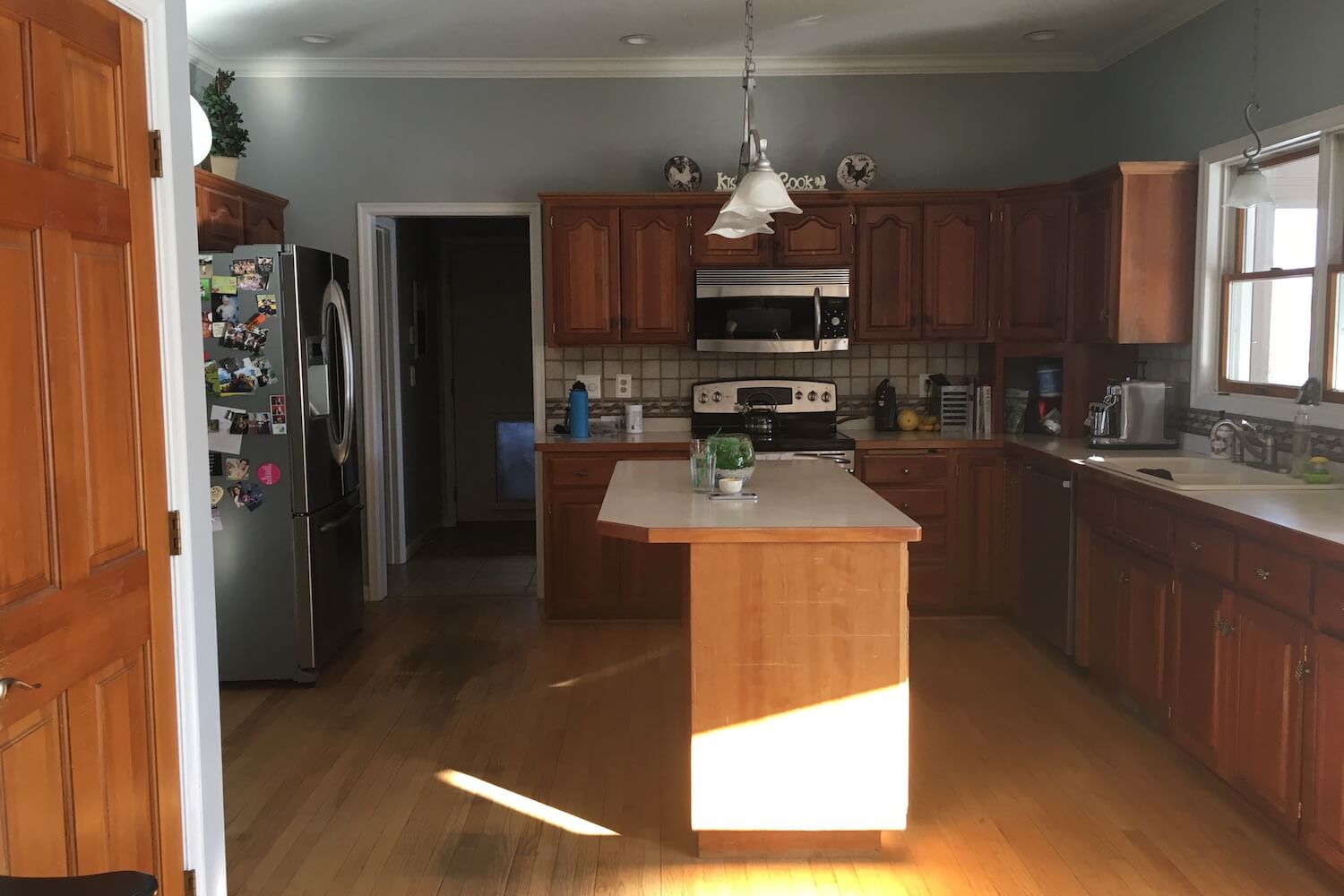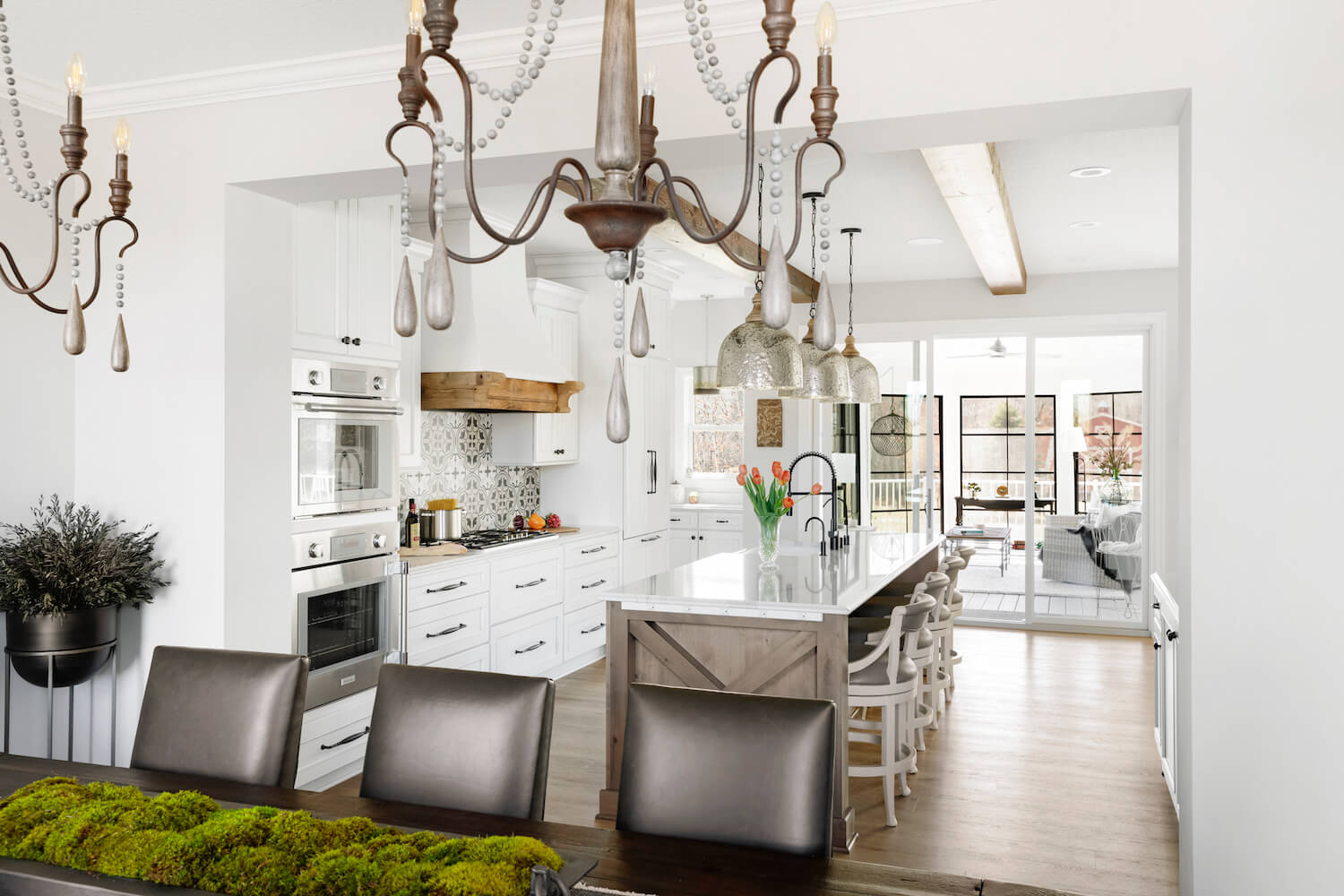 Ideal Features for the Family
The wood floors in the original kitchen were extremely worn. We upgraded them with  LVP (luxury vinyl plank), which is much more durable. These waterproof LVP floors can withstand the family's kids and dog tracking water in and out of the pool on summer days.
The client also needed a new mudroom. The original one was a small hallway with little room to move around in. We created an addition in the garage so they could have more closet storage and a built-in locker to store shoes and coats.
Get In Touch
Get in touch with our team and we'll get back to you soon.