A Showroom Designed to Inspire
Edina
Where Dream Homes Come to Life
While a Woodbury showroom has served our team well for many years, we were excited to expand into the west metro with our new Edina space. We approached this project as we would with any home renovation — overlooking no details and creating an environment that makes visitors feel comfortable. We set out to design a showroom where each vignette showcases a unique feature while maintaining a cohesive design throughout the space.
Small touches in our showroom add to its urban vibe, including a focal point fireplace tucked between beverage areas and built-in cabinetry. Behind every arrangement in our showroom is a designer's expertise, and we're excited to share our style and provide inspiration for your own home. Warm lighting, stunning hardwood floors, luxurious countertops and elegant wall patterns are around every corner, so stop by to catch a glimpse for yourself.
Contact Us
NKBA Design Award
Artisan Materials
Second Place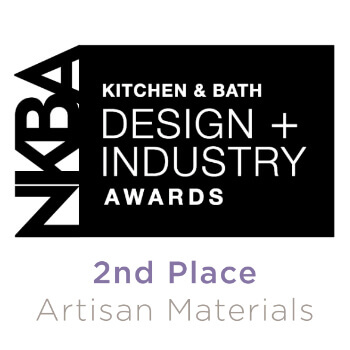 Show Stopping Fireplace
Face of fireplace built with beautiful panels of hot-rolled steel in a variety of sizes, finishes and color variations
Front panels overlap the side panels so face screws aren't required, offering a sleek, smooth appearance
Walnut shelves and cyberspace-painted cabinetry
Ideal for Events
Feature-rich event venue with the ideal layout for social gatherings
Cutting-edge kitchen appliances, luxurious countertops and ample floor space
Kitchen amenities for freshly prepared meals
A Setting Worth Seeing in Person
Every Ispiri customer has unique tastes, and our showroom is designed to appeal to a wide range of them. While each section of our showroom has its own design philosophy, we worked hard to make the entire space fit together cohesively. The result is that everywhere you look, there's something interesting to see, but you'll never feel overwhelmed or uncomfortable in our showroom.
Our showroom's sleek building materials add touches of luxury throughout the space. Whether you're checking out a granite countertop or cozying up to our impressive entry fireplace, you are bound to find a feature you'll want to incorporate into your project.
Get in Touch
Have any questions or comments? Fill out the form below to reach out to our team.