Urban Condo Design: Industrial Loft Design in Minneapolis
Creating a Unique Oasis in Downtown Minneapolis
When it comes to condos, renovations can be difficult with restrictions on what can and can't be done with the space layout, but that didn't stop our Minneapolis client from exploring his options for the design of his urban condo downtown Minneapolis. He came to Ispiri looking for a remodel that would transform the condo into a space that felt perfectly unique to his aesthetic and lifestyle that he would be proud to show off to friends and family.
Working with the client to fully understand his desires, Ispiri set out to design an urban condo that would make him feel updated and classy, as well as functional and warm.
Because of the limitations of working within an urban condo, major appliances and plumbing were kept where they are, but all cabinets and countertops were upgraded in the kitchen and bathrooms to create a modern design and layout. Large barn doors were installed in the hallway to conceal a washer and dryer, adding to the industrial loft design while providing a functional solution to keeping the laundry out-of-sight. The existing multi-colored concrete floors were sanded and finished with a natural gray polish that added to the urban feel.
To tie the space together and create a gorgeous focal point for entertaining, the fireplace wall was updated with floor-to-ceiling ceramic tiles that look like wood. A wet bar was added to the wall, creating an inviting atmosphere and providing a space to entertain.
This urban condo is now designed as the perfect personal oasis for the owner. We enjoyed determining the best course of action to update the interior of this condo within the limitations of the space without compromising on luxury. Our Minnesota client now has a trendy, industrial condo he is proud to show off.
Contact Us
Updating an Urban Condo Design
Wanted an inviting design that made the owner and guests feel at-home
Needed to create an urban feel while updating appliances and finishes
Limitations throughout the project needed to be addressed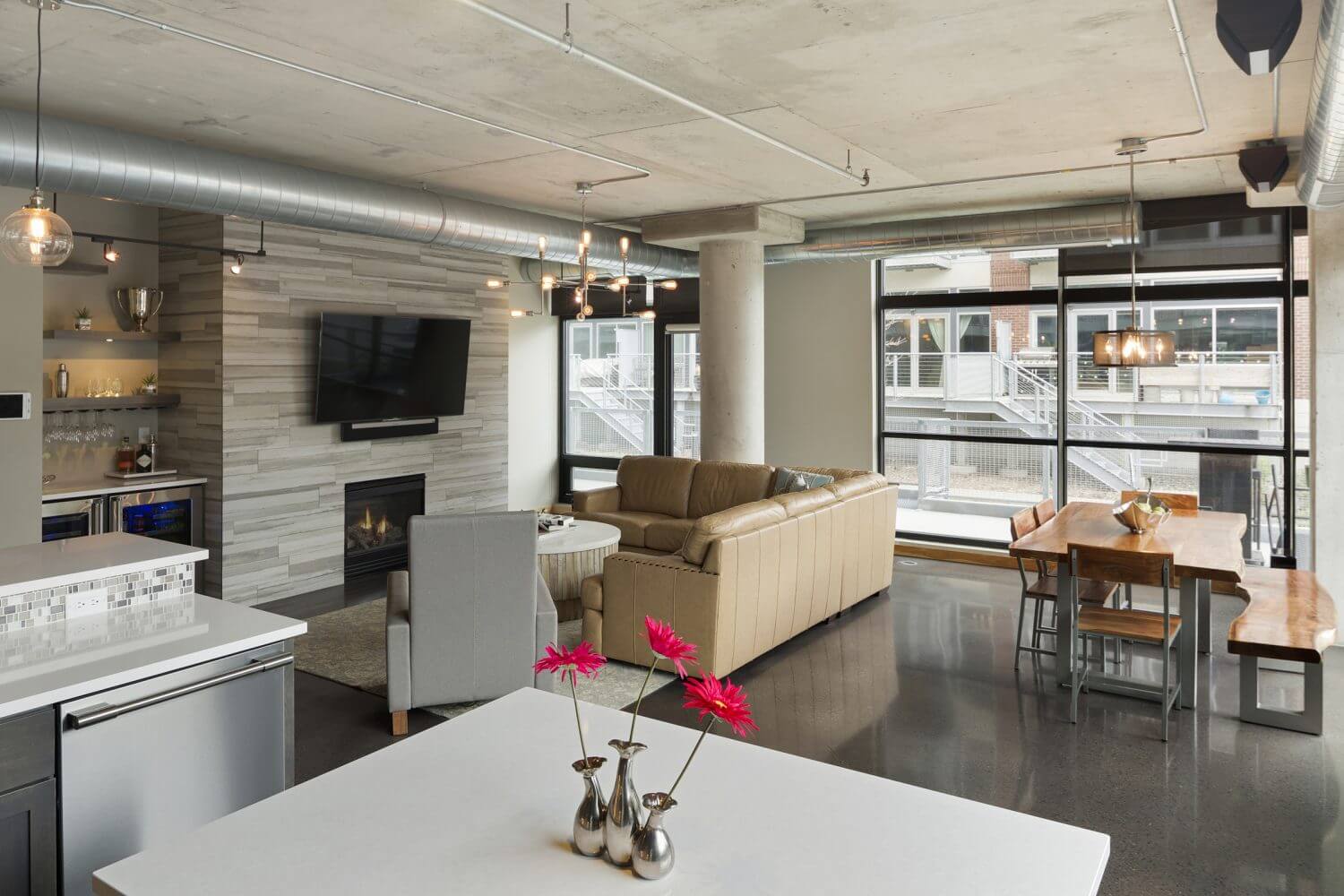 A Downtown Oasis
Upgraded all cabinets and countertops in the kitchen and bathrooms
Updated the existing concrete floor to add to the urban feel
Added large barn doors in the hallway to conceal the washer and dryer
Installed ceramic tiles to the fireplace wall and added a wet bar for entertaining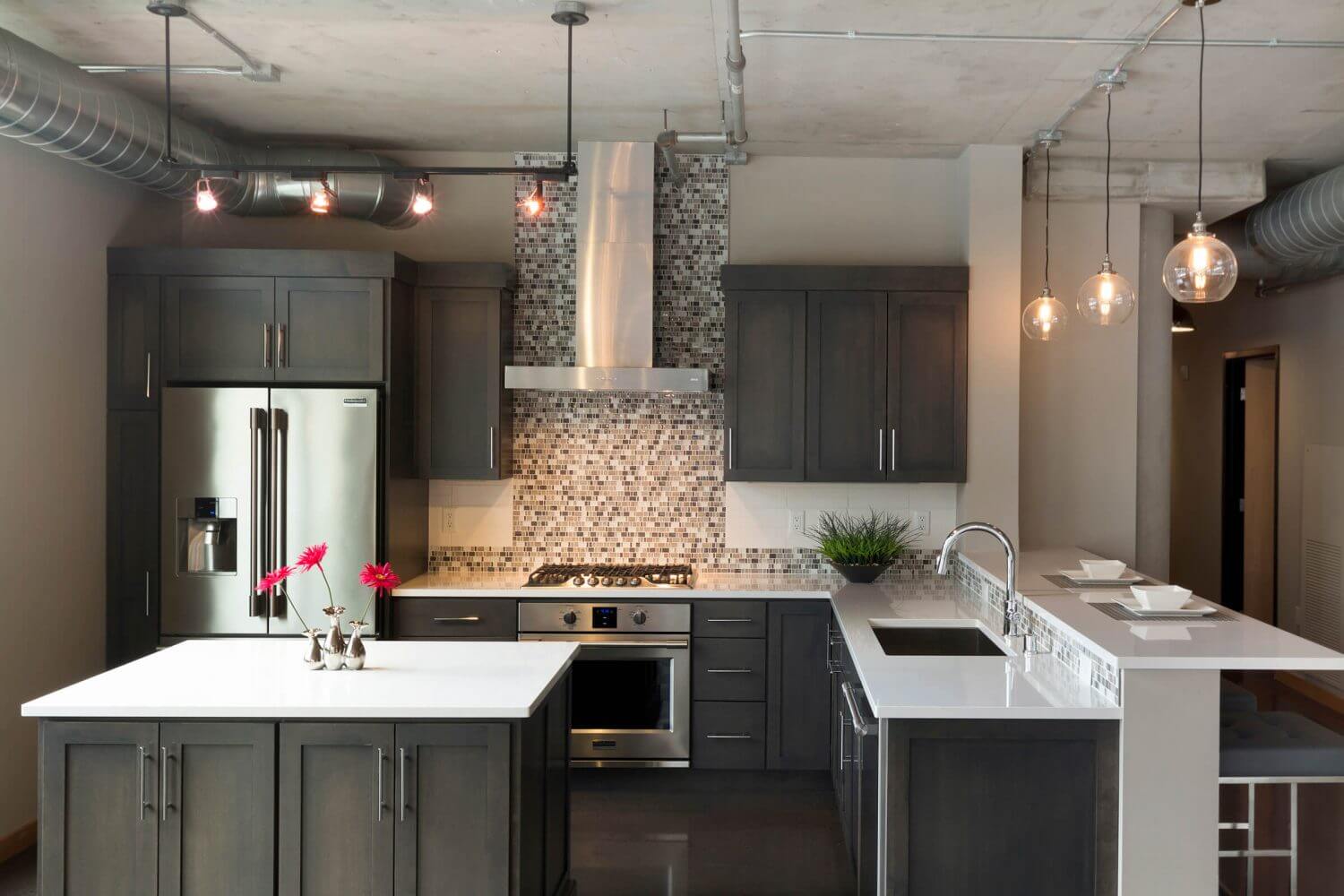 Get In Touch
Get in touch with our team and we'll get back to you soon.