Like so many "U" shaped kitchens, the owners of this enclosed kitchen space dreamed of an open concept for their main floor, where the kitchen could be centralized within the Family Room, Dining Room and Great Room.
The challenges involved a couple of unknowns when removing one interior wall that was load bearing & another wall & several soffits that housed mechanicals.
The client's requests were:
Retain space for their large dining table
Provide seating at an island
36" cooking appliance
Keep the large picture window on the sink wall
The new kitchen was designed in a galley style.  Once walls were removed and mechanicals were evaluated, the plumbing and venting were re-routed within the pantry walls and one new soffit.  One side of the galley kitchen offered seating at bar height, along with housing a 36" cooktop with down-vent and a microwave and wall oven combination.  The opposite side of the kitchen required a little more wall space to position the refrigerator. So in place of not changing the existing picture window, we proposed a full view swing door in place of the existing sliding patio door.
The galley kitchen, now opened up to the dining and rest of the main floor, allowed for a line of sight to extend to the front door, family room, kitchen and down to the great room.  Additionally enabling the dining space with its large family sized table to remain as is.
This beautifully bright kitchen has a roomy five-foot span between counters providing ample prep space for two cooks and plenty of others willing to help.
Contact Us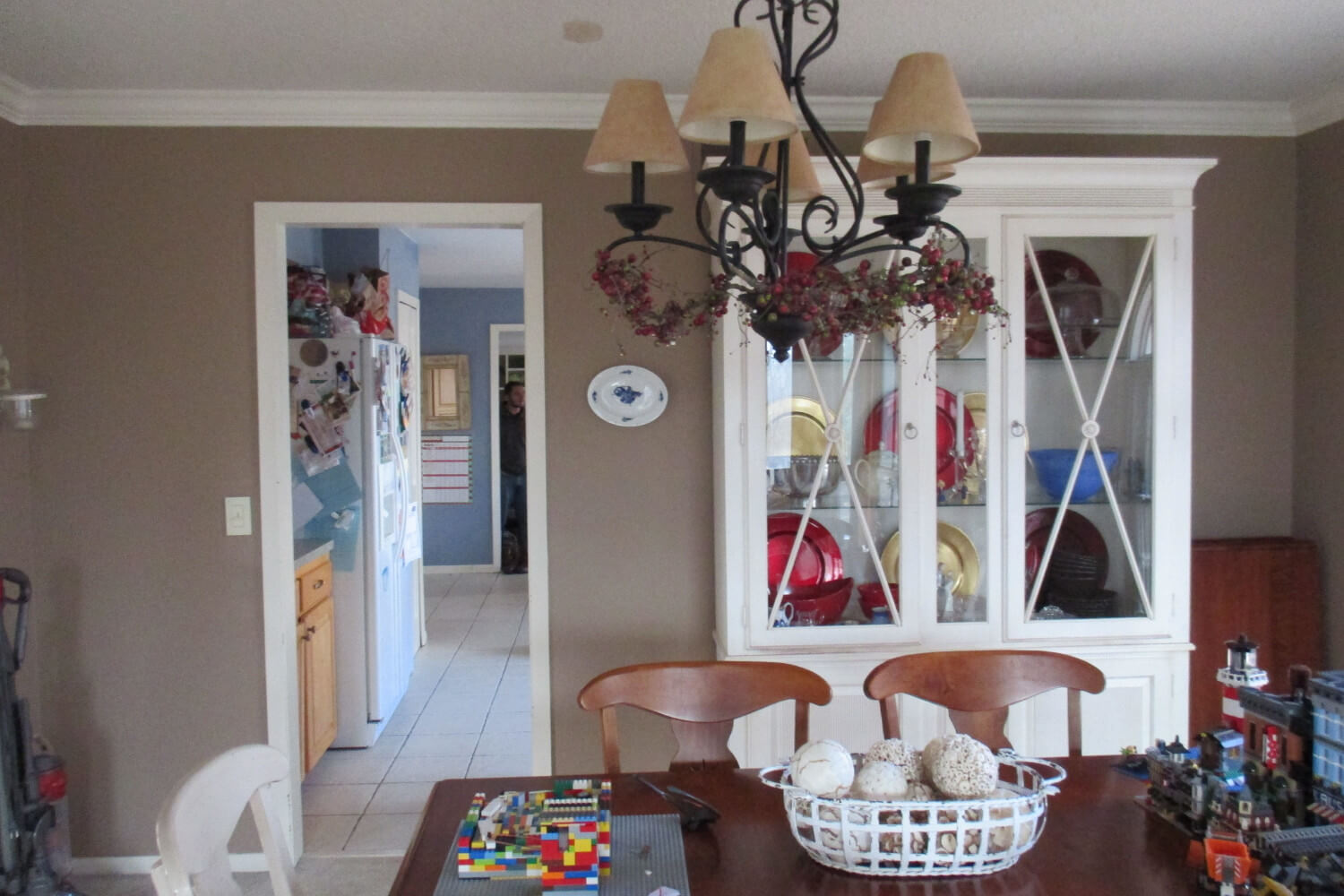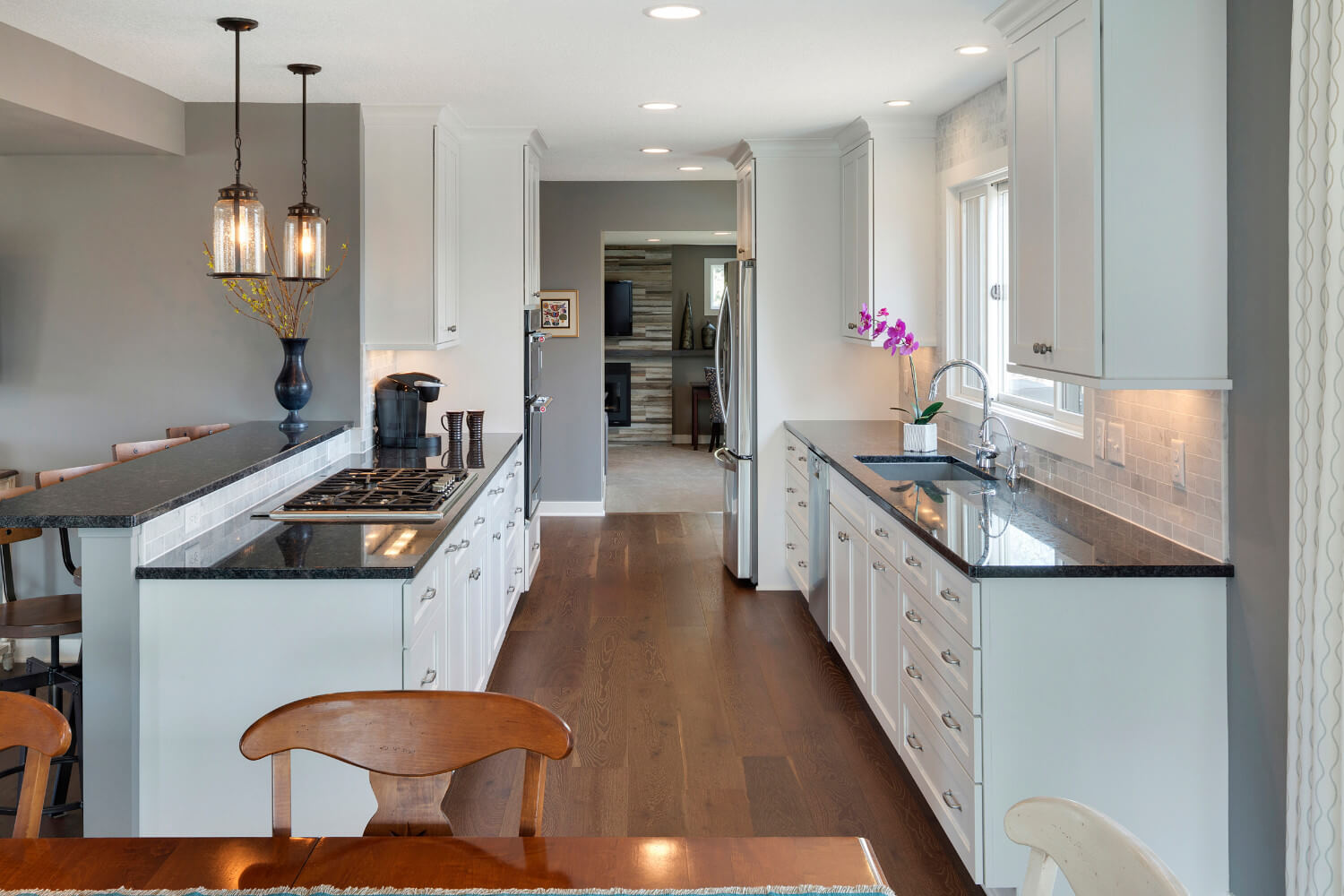 Get In Touch
Get in touch with our team and we'll get back to you soon.