Interior Design
Showrooms in
the Twin Cities
Let us make you feel at home
We Inspire Your Instinctual
Creativity.
Our Twin Cities interior and outdoor design showrooms are conveniently placed on the east and west edges of the Twin Cities Metro. Our kitchen and living space showrooms allow you to touch and feel products and materials that will help you make decisions on how you envision your perfect new home environment. After all of your decisions have been made, our computer-generated 3D renderings will bring you inside your design so you know every detail prior to construction. Our elegant displays, chic design ideas, and relaxing outdoor living area will give you a feeling of Ispiri's projects. Our Interior Design showrooms in the Twin Cities metro were created to be used as an inspiration board for what is possible in your home. Come in and feel inspired before you start your next home renovation project.
See your desired home features put to use while collaborating with our Interior Design experts on important home features like these:
Stone and ceramic tile
Hardwood and carpeted flooring
Cabinetry/Countertops
Countertops
Appliances
Lean More About Virtual Design Consultations
What to expect
Ispiri Interior Design Showrooms
Come explore our Interior Design showrooms located in Woodbury and Edina. The elegant design space is the best way to see the quality and craftsmanship we produce for local homeowners. While at our Twin Cities showroom, you will notice a fully functional gourmet kitchen with professional-grade appliances, running water and electricity. You can browse our material selection, meet our experienced staff and view previous project photos to gain inspiration.
If you're inspired by our Interior Design showroom displays, sit down for a hands-on consultation with one of our in-house designers. They'll show you how we can transform your home, through 3D renderings on our 50-inch monitors for you to visualize your home changes.
Locations:
Woodbury
7779 Afton Road
Woodbury, MN 55125
Mon- Thurs: 8am – 5pm
Fri: 8am – 3pm
Edina
5009 France Ave
Edina, MN 55410
Mon-Fri: 9am – 5:30pm
Or By Appointment
Watch video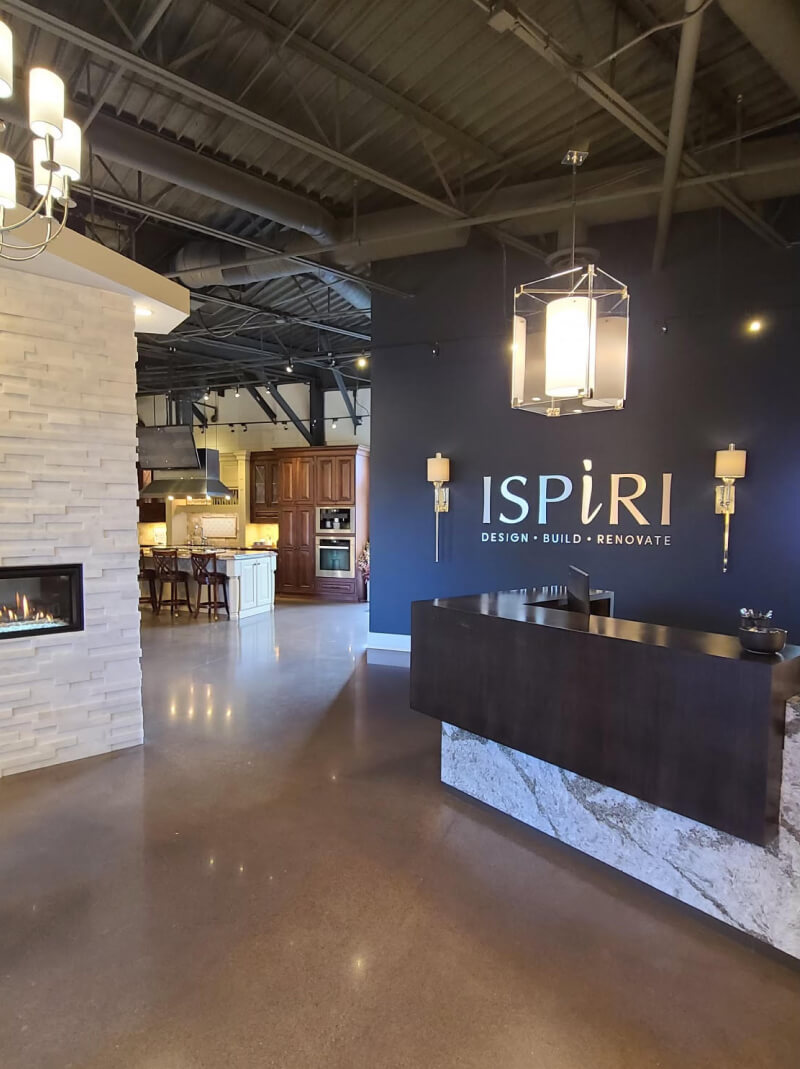 Host Your Event in Our Interior Design Showrooms
Our showroom is open to hosting events — so contact us about your idea. Whether you're a local chef who needs a cooking demo space, a craftsman looking to photograph your products in a gorgeous home setting, a seminar organizer or just someone who wants to throw a tasteful party, we have room to accommodate you in our expansive showrooms.
sign up for our showroom events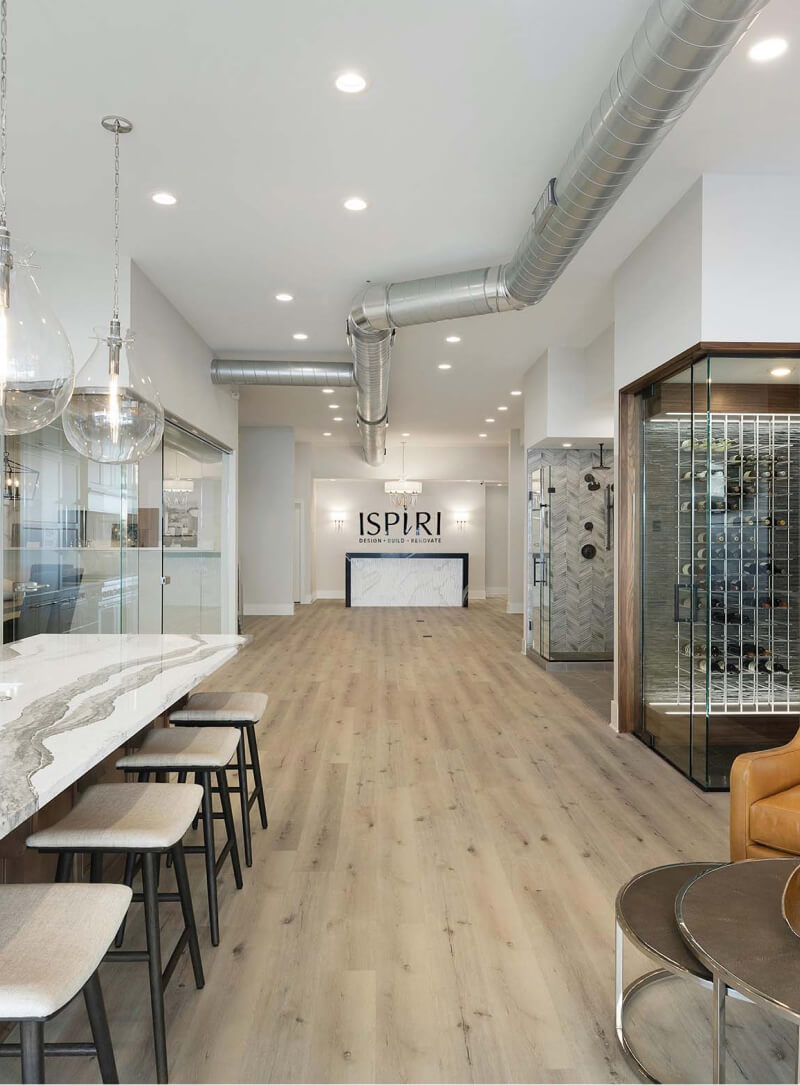 Get In Touch
Get in touch with our team and we'll get back to you soon.