The Allure of a Modern Farmhouse Addition
If you're looking to add an addition to your home, you'll find that it's a wonderful time to consider trying out a new style for the entire home. Over the past few years, you may have heard some buzz about a major trend in home architecture, additions in the modern farmhouse style. "Modern" and "farmhouse" may seem to contradict each other; when we think modern, we think glass and metal siding, boxy, clean lines. Farmhouse might give you a more rustic feel, vintage, country. So what does a modern farmhouse addition look like?
What is a Modern Farmhouse Addition?
The name might not be familiar to you, but the look of a modern farmhouse addition most likely is. This architecture style has been all the rage with luxury homes in the last few years, and once you can picture what we're talking about, you'll understand why. These homes are the perfect balance of shabby chic, with a modern twist. These modern farmhouse-style homes or additions usually have clean, contemporary frames that we're used to seeing on ultra-modern homes, however, aesthetic elements like textures and colors, are reminiscent of the simple life.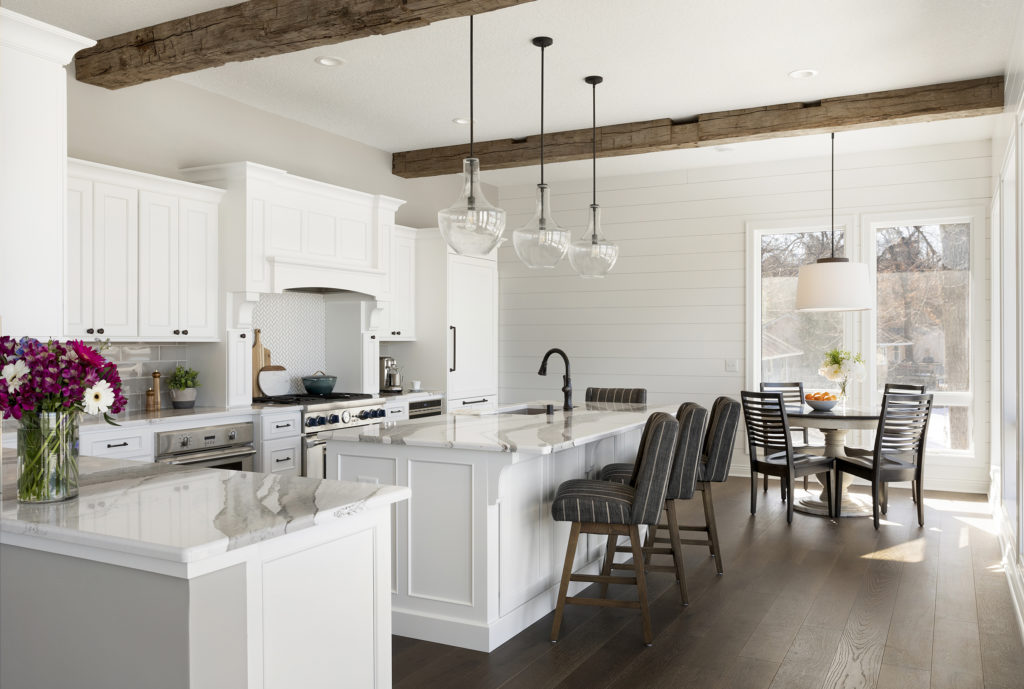 Exterior Elements of a Modern Farmhouse Addition
If you've decided to add an addition to your home, you're going to have to make some design calls on the exterior, such as color, texture, and what materials you want to use. When you're going for the modern farmhouse look for your addition (and potentially the rest of your home), you want the perfect juxtaposition between modern and traditional design elements. The siding and trim you go with are crucial to achieving the modern farmhouse aesthetic for your addition. Clean, simplistic lines are tell-tale for this style, usually seen with white siding and dark trim. For siding, you can use painted salvaged materials like textured wood from an original farmhouse. Add large windows to brighten and "modernize" the cozy country feel. Reimagine a classic farmhouse look with a modern galvanized steel roof. Not only does a steel roof put a really modern twist on your farmhouse addition, but the galvanizing process, or what gives the steel a protective coat, won't rust and requires less maintenance than other roofing materials require.
Interior Elements of a Modern Farmhouse Addition
It doesn't matter what the purpose of your new modern farmhouse addition is, whether it's a family room, master bedroom, or maybe a professional chef-worthy kitchen. There are design elements that will work for any room that brings the best of both modern and farm-style worlds. Leave beams in the ceiling exposed for a more modern look, then use reclaimed cabinets for storage and warm woods for the floors. Pops of color are popular in both design styles, so paint a door red or make yellow your accent color. Visit vintage or antique shops to find decor and furniture, then hang modern art. However you mix the two styles, they'll find a way to compliment each other.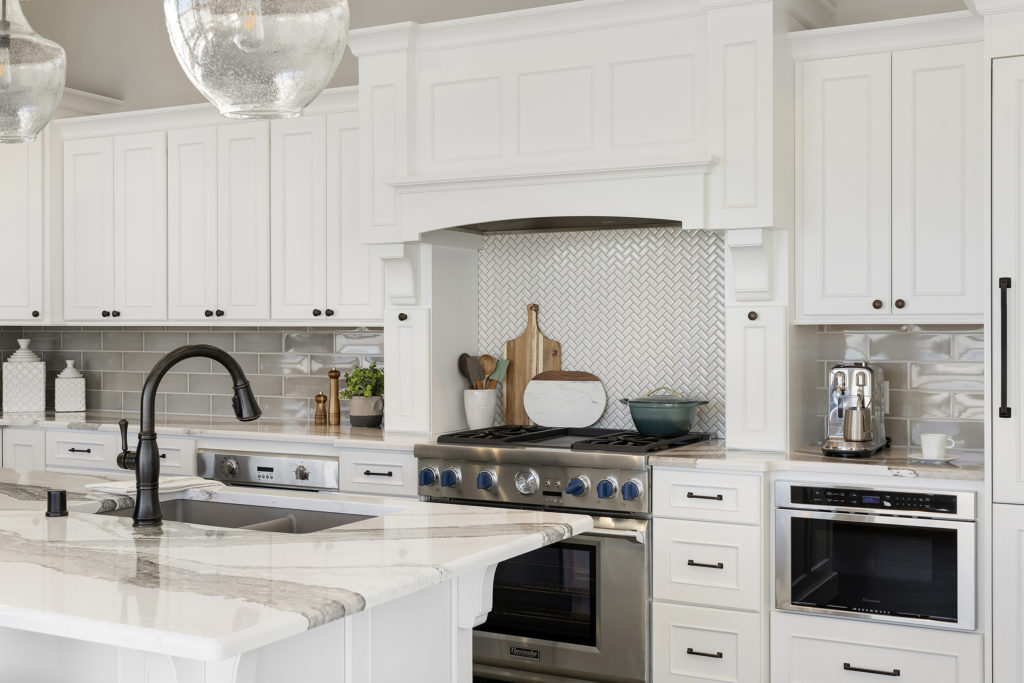 Get Started on Your Modern Farmhouse Addition
If the popular modern farmhouse style seems like the perfect compromise for your home addition, it's time to get started. The professional team of builders and designers at Ispiri can help. We'll work with you to find a creative, luxury solution to your future home addition that will mix modern and farmhouse styles perfectly. Contact us today to get started!