Minneapolis Wine Cellar and Closet Contractors
CUSTOM CLOSET AND WINE CELLAR DESIGNERS
Build Something
Incredible
Home storage is about more than having a space to store your stuff. It's about elevated solutions to everyday problems and design that's both functional and beautiful. Ispiri offers custom Minneapolis storage solutions for homeowners seeking contractors that know exactly how to build the wine cellar or closet they're dreaming of.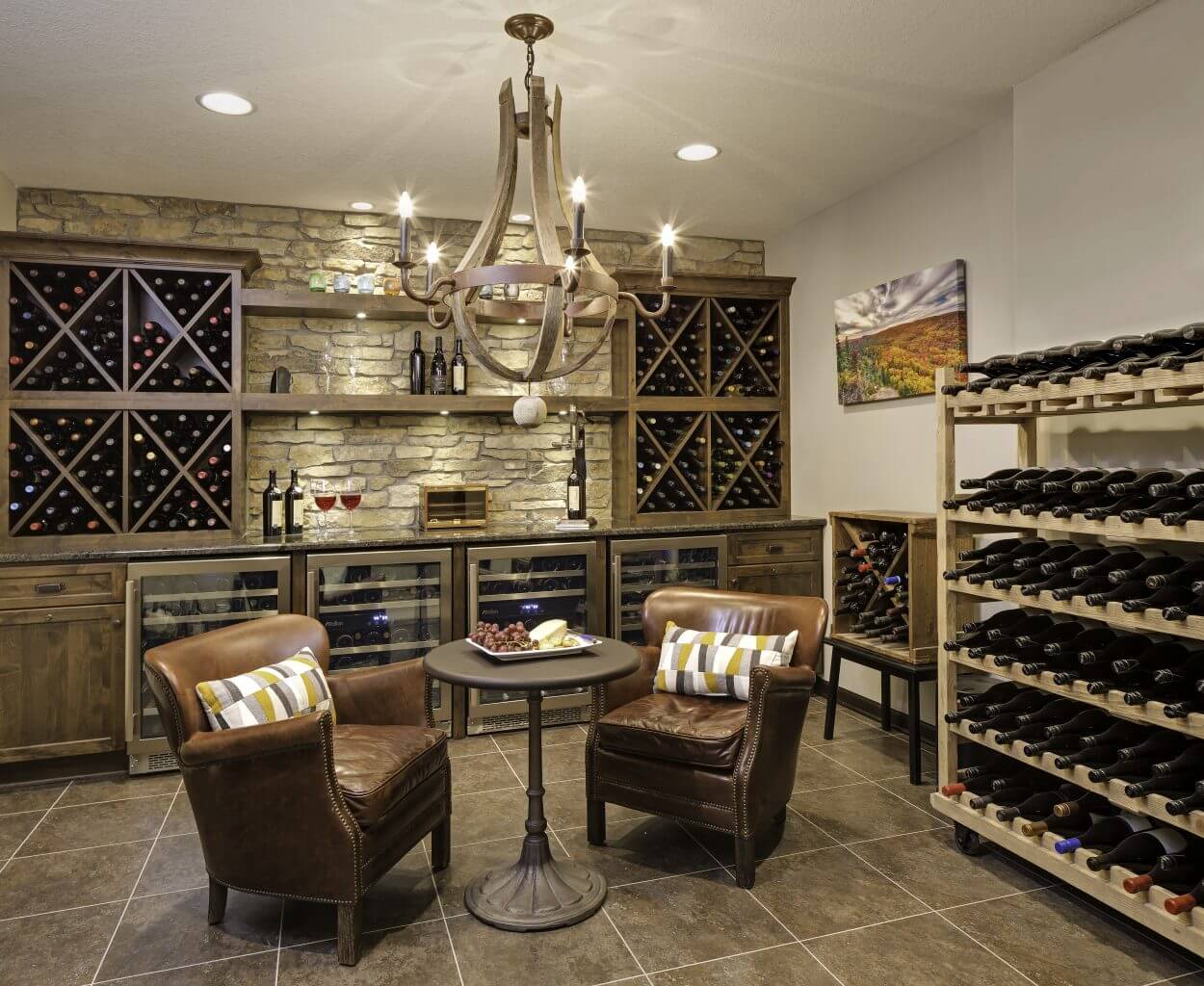 Starting Your Wine Cellar or Closet Project
Successful storage solutions combine aesthetics with functionality to meet your needs without hurting your eyes. A quick image search for wine cellars or unique closet spaces can get your imagination going, but the easiest way to get started is by talking to an expert. At Ispiri, we have expert closet and wine cellar contractors on staff at our Minneapolis metro-based headquarters, and they're ready to work with you to turn your vision to reality.
Ispiri Lookbook
Get a glimpse into Ispiri storage solutions by checking out our lookbook.
Explore Our Gallery
Finding the Right Wine Cellar & Closet Contractor
While you have many options for home storage contractors, it can be difficult to know who will have your interests in mind throughout the design and construction process. At Ispiri, we take pride in learning our customers' unique wants and needs. We take the time to learn more about you and how you use your storage space. Personalizing storage makes it stand out from cookie-cutter solutions, and gives you the best possible place to store your belongings.
Why Ispiri
Transparency in communication is a cornerstone of the Ispiri process. We make an effort to keep our customers updated on their project's progress and answer any questions they have every step of the way. With this approach, every Ispiri customer knows exactly what the end result of their project will look like, and there are no unsettling surprises once work is complete.
Get in Touch
Fill out the form below to get in contact with one of Ispiri's custom closet contractors about your project.