Spacious Wine Cellars
& Custom Closet
Contractors
CUSTOMIZE YOUR WINE CELLAR OR CLOSET
Build Something
Incredible
Home storage is about more than having a place to put your items. It adds convenience and luxury to your life and ideally looks great while doing so. Ispiri provides custom closet and wine cellar design in the Twin Cities that stands out for its functionality and stunning aesthetics. Store wine or anything else with style when you choose the experts at Ispiri.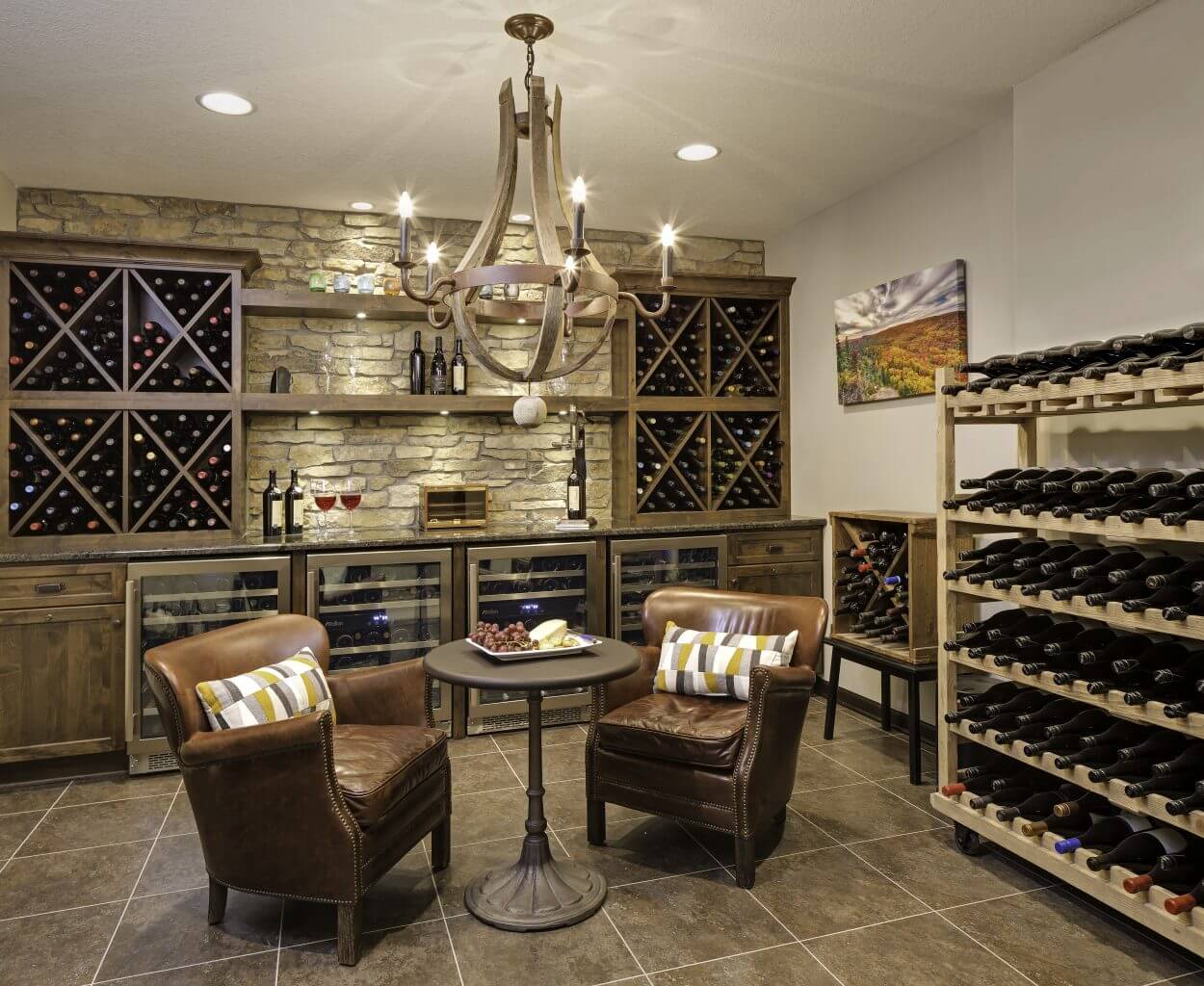 Where to Start on Your Wine Cellar or Closet Project
You might not live in Napa Valley, but you still want your wine cellar to leave an impression on anyone who lays eyes on it. Choosing qualified custom wine cellar contractors in the Twin Cities makes a big difference in your home's appearance. Not a wine connoisseur? Closet space is something that everyone needs, but often ends up being an afterthought in home design.
Today, there are countless storage solutions you may have never heard of, so it takes a bit of research to find a style that works best in your home. A quick image search for wine cellars or unique closet spaces can get your imagination going and provide the inspiration you need for your home upgrade. Alternatively, reach out to our custom closet contractors in the Twin Cities for storage ideas that will set your space apart — we'd be happy to help you envision something special.
Ispiri Lookbook
Get a glimpse into Ispiri storage solutions by checking out our lookbook.
Explore Our Gallery
Finding the Right Wine Cellar & Closet Contractor
While you have many options for home storage contractors, it can be difficult to know who will always have your interests in mind throughout the design and construction process. At Ispiri, we take pride in learning our customers' unique wants and needs and always having them top of mind. Instead of telling you what will work, we take the time to learn more about you and how you use your storage space. Personalizing storage makes it stand out from cookie-cutter solutions, and it gives you the best possible place to store your belongings.
Why Ispiri
Transparency in communication is a cornerstone of the Ispiri process. We make an effort to keep our customers updated on their project's progress and answer any questions they have every step of the way. With this approach, every Ispiri customer knows exactly what the end result of their project will look like, and there are no unsettling surprises once work is complete.
Reach Out to Ispiri
Fill out the form below to get in contact with an Ispiri representative about your project.