Home Addition Ideas for Every Room in Your Minnesota Home
From essential home additions to unique add-ons you never knew you needed — take a look at Minnesota home addition ideas that add luxury and convenience to your everyday routine.
We're talking home additions ideas that provide your kitchens with extra space to entertain, more room throughout your home for your family to spread out, and added features to make every day a little more enjoyable. See our home addition ideas that will help you spread out in your Minnesota home.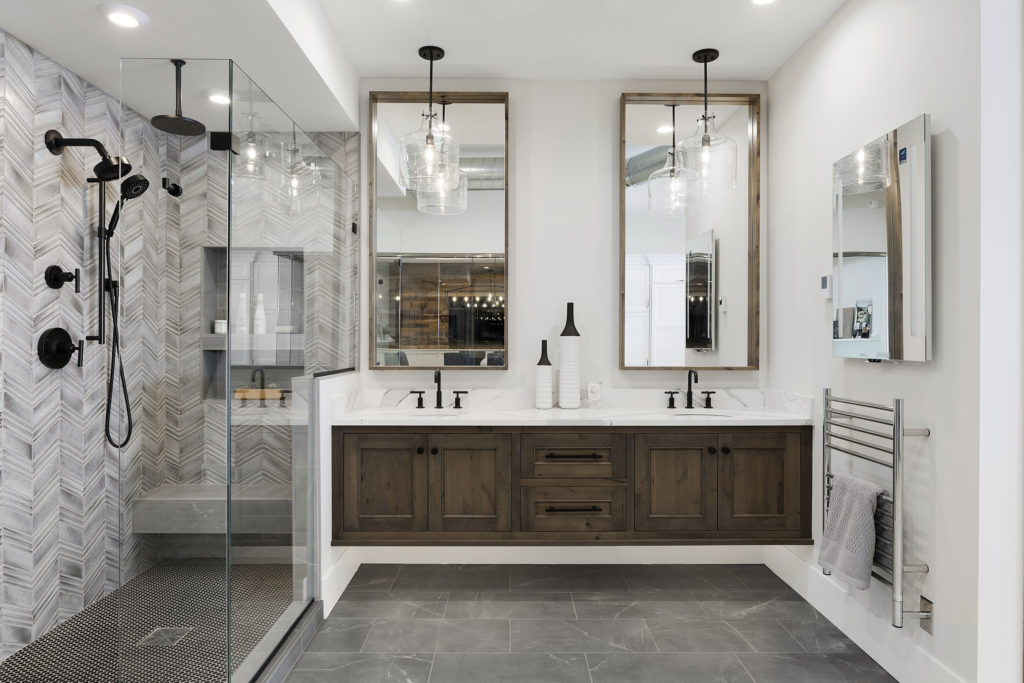 The home addition ideas for extra space and convenience
What are the essential rooms in a home? Everyone knows you need a spacious master bedroom, bathroom and closet. Functional kitchens with ample storage and a living room are a must. Now, do a mental walk-through of your own home, visiting all of these essential spaces. While you're visualizing, ask yourself a few questions.
What have you noticed in these spaces that could be improved?
Could you use an extra nook or pantry in your kitchen for a little extra ease while hosting?
How about built-in shelving and folding space in your laundry room so everyone has space for their clothes?
What added space would pay off for all of your hosted events?
It's time to think outside the box and see how you can solve those seemingly small problems that make a big difference, especially if they're problems that occur on a daily or weekly basis.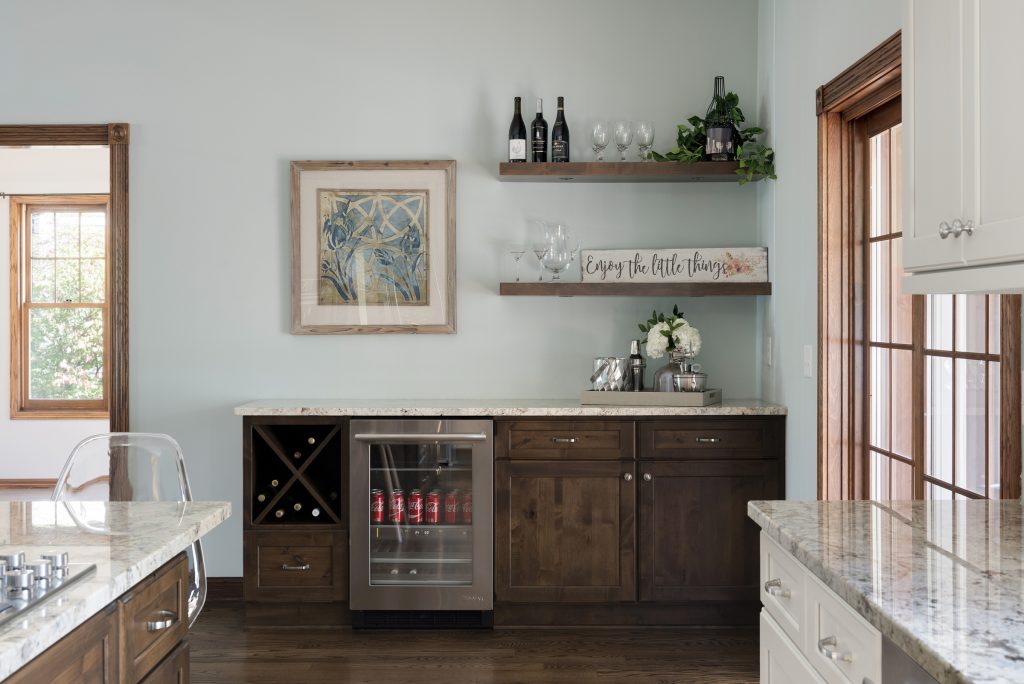 The home addition ideas you truly need for everyday problems
Solve your messy cupboard space with a walk-in pantry. Enjoy a cozy breakfast nook on your Sunday night meal prepping. Spread out a big school project with your kids in an expanded kitchen layout. Add on to your living room to fit the entire birthday, bridal or holiday party.
Take a look at some of our kitchen and living room addition ideas that have added luxury and convenience for other families just like yours!
Minnesota home addition ideas to add square footage and opportunity
Home additions are great for solving functional inconveniences in any home, even if you're not aware that there's a better solution for them; it never hurts to look at new ideas. There is always a way to add square footage to your home — even if it's not too much more — to make it look more open and available for activities.
Consider these home addition ideas
There's a chic, convenient home addition solution to any of these common problems that adds more square footage, room to grow, and an exciting opportunity in your beloved home.
The problem: Laundry and mudroom are way too cluttered
Having trouble navigating in and out of your laundry space?
Is your mudroom unorganized even though you're constantly straightening it up?
The addition: Mudroom addition or expansion, with custom cubbies for everyone. Pet showers are also a popular addition to mudrooms!
The problem: Hosting is becoming a drag
Wondering how to avoid cramming your guests into your living room?
Sick of sitting in the same setting for family game nights and neighborhood get-togethers during the long winter?
The addition: Consider a kitchenette or expansion for your basement or try incorporating a 3-season porch or sunroom to enjoy Minnesota weather spring through fall!
The problem: Minimal space for playdates and teen hangouts
Have playdates scheduled but don't want the mess in your living room?
Teens don't want to invite friends over because they don't have a space of their own?
The addition: Explore options to use every square inch of your home to the fullest. Try working with an experienced renovation team to find the hidden opportunities for expanding square footage in and around your home like above your garage, within your basement, attic and more.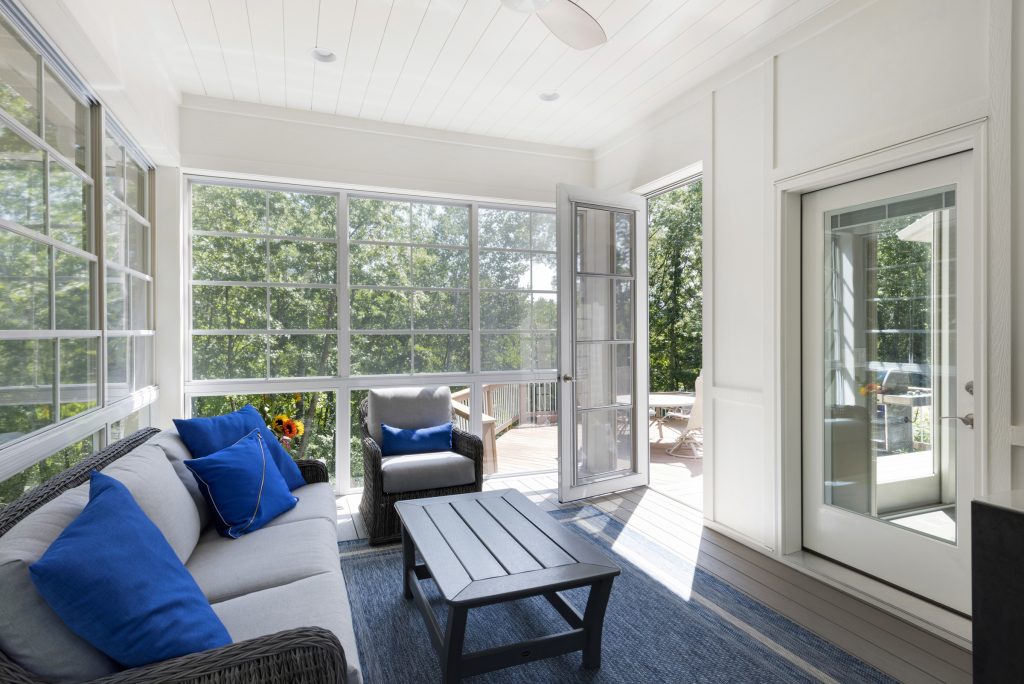 Tempting home addition ideas you may just have to splurge on
Aside from everyday necessities, there are other types of home additions that make your living spaces more enjoyable (and brag worthy!) but aren't necessarily essential. After all, if you're going to spend most of your time at home, you should invest in your living spaces and make them entertaining all year round — especially during a long Minnesota Winter.
Home addition ideas you don't necessarily need, but definitely want:
In-home sauna
Pool house
Wine cellar
Expanded kitchen sitting area
Kitchenette addition to outdoor patio or basement
Built-in outdoor fireplace
These home additions ideas may not be a necessity, but they are sure to add extra value when it comes time to sell. But until that time comes, your home will be sure to inspire extra envy during any hosting event.
Are home additions in Minnesota worth it?
Minnesota homeowners and realtors can agree that home additions are definitely worth it … if they're done correctly. When done correctly, and depending on your location, a home addition could add thousands to your home's value. On average, bathroom remodels have a 62% return on investment while kitchens and exterior upgrades can reach an 80-90% return.
Of course, home additions offer more than just resale value. They provide homeowners with a newfound love of their home and something they can use for years to come with family and friends. Hear from current homeowners on how their decision to renovate their Minnesota home and landscape with our team impacted their everyday life.
Doing an addition correctly takes an experienced design-build team that is dedicated to your vision and knows how to steer you in the right direction with new home ideas you may never have thought of before.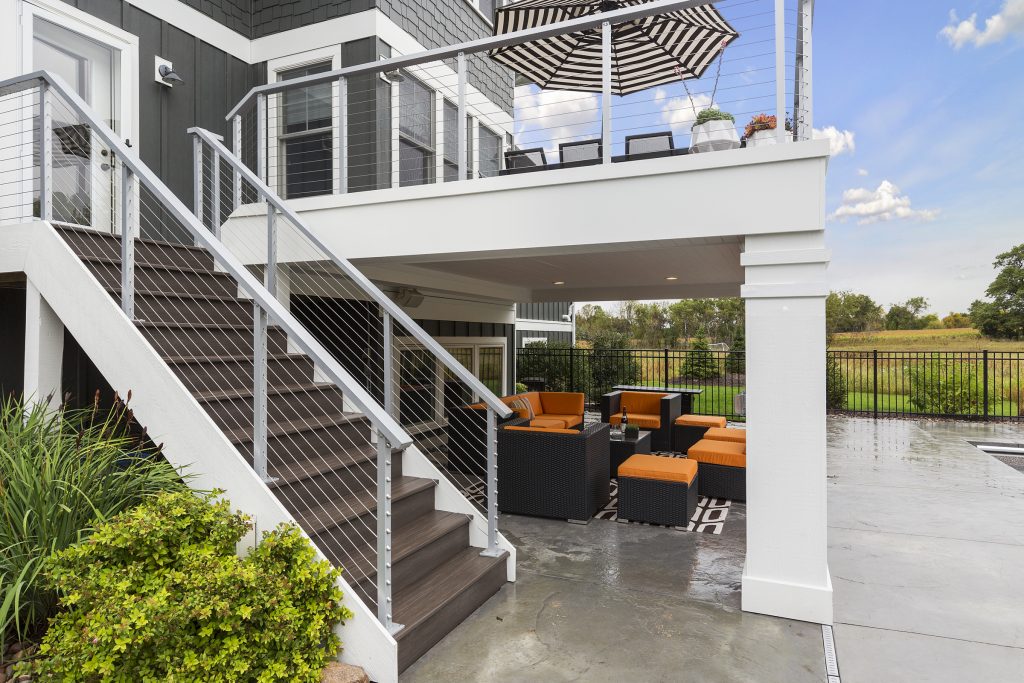 Take the first step
Considering a home addition, but unsure what your next step should be? At Ispiri, we make the experience simple for our homeowners.
Get in touch with our team today to chat about our process and home addition ideas for your space!