Ispiri Makes A Wish For Woodbury Teen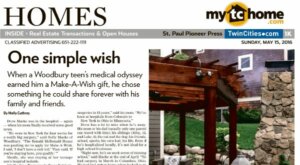 Ispiri has a long history of community involvement and supporting community initiatives, and this year started off no different.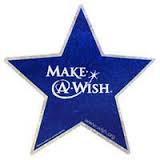 When Drew Macke of Woodbury was granted a wish by Make-A-Wish after spending a large part of his 15 years in hospitals and having surgeries, the high school freshman didn't go toward the extravagant such as a fancy computer or a trip to Disneyworld, instead Drew wanted a landscape design and build for his backyard that he could enjoy with his family and friends.
When Macke's mom Holly mentioned his wish to Ispiri President and Owner Jason Fabio's wife Stacey, she shared Drew's wish with him and Jason immediately took action.
Fabio headed up the project and reached out to other contractors for their help as well as getting help from Ami Johannson, an Ispiri landscape designer. Johannson met with Drew about his dream of having an outdoor space that centered around a fireplace.
Along with the Make-A-Wish donation, other vendors and donors stepped up, donating everything from pavers, irrigation, the fireplace, and landscape installation and labor, sod, pergola, painting and more. Learn more about the project and how Drew did his part by keeping the project cooler stocked with cold drinks for the volunteers working on his project with this St. Paul Pioneer Press article.