5 Ways A Home Office Renovation Can Transform Your Home Workspace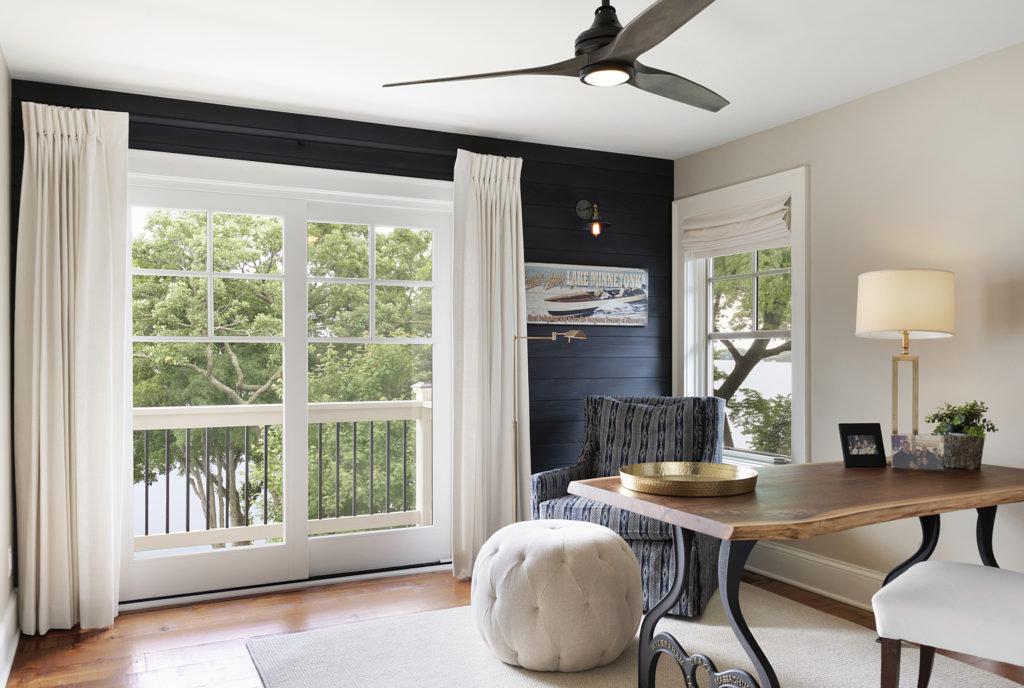 Moving to a working-from-home lifestyle and learning how to set up an office at home can be a huge adjustment, but making sure your space is motivating and comfortable can help to ease the process and promote productivity. At Ispiri, we are committed to making your life a little bit easier, whether that means adding a pop of color or establishing a new storage solution, we're here to help you get the job done. Here are some tips and tricks on how to set up an office at home.
Find Your Space
The first step to creating a motivating home office is finding your space. When it comes to productivity, it is important to find an area that is free from distractions and designated for work. Keep in mind that its location is meant to encourage creativity and focus. Once you begin to associate this area with work in your mind and daily routine, it will be easier to get yourself going each day.
Add Natural Light
An important aspect of creating and learning how to organize a home office is finding what energizes you. Natural light is an energizing asset to your home office environment. Adding large windows can bring in sunlight which causes your brain to produce serotonin, improving your mood and even alleviating pain. Plus, when you add in natural light, this opens the opportunity to keep plants in your home office, which can promote air purification and bring feelings of vitality. Improve your state of mind and well-being when considering your workspace — adding light won't just boost your mood, it will keep you energized throughout the day.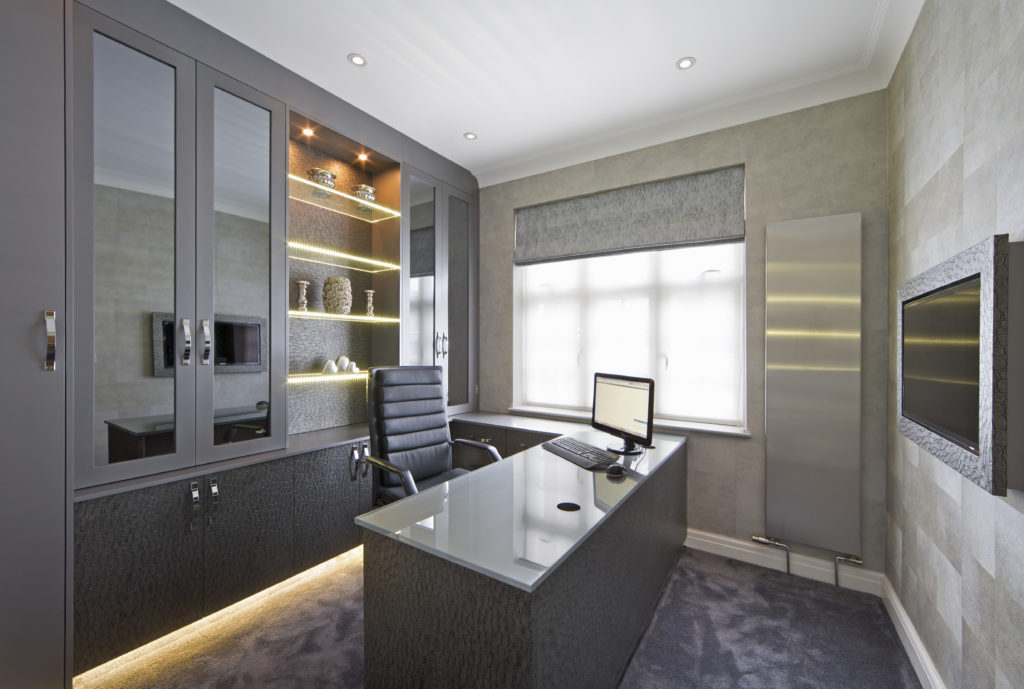 Look Professional On and Off the Conference Call
Instead of having storage boxes or exercise equipment in the back of your zoom conference call, impress your coworkers with your working space. By having an aesthetically pleasing background in your video call, you won't just look professional, you'll provide inspiration to your coworkers and welcome them into a collaborative mindset.
Motivate Yourself With Your Favorite Designs and Decorations
What is more motivating than looking up from your desk and glancing at a picture of your dream vacation? Deciding how to decorate your home office is a big consideration. Whether it's a picture of a dream destination or a place that holds significant memories, choosing the right kind of decorations can offer the motivation you need to get through the workday and remind you of what you're working for. When it comes to design and decoration in your home office, simply adding a pop of color can make a big difference. When you are surrounded by an environment that pleases you, you're more likely to be able to keep your focus.
Maximize Practical Comfort
It's important to be comfortable in your work environment, but in a practical and productive kind of way. This is a workspace, but also a place to relax, collaborate and brainstorm. But keep in mind, there's a fine line between comfort and productivity when optimizing your home office. If you make your space a little too comfy, you may be tempted to start snoozing in the middle of the workday. You want to find the perfect medium between comfort and efficiency.
Looking for Home Renovations in the Minneapolis Area? Ispiri Can Transform Your Workspace
Let us help you create your perfect workspace. Ispiri offers home office renovations and additions, so you can adjust your daily life to your home environment and make the most of your workday.
Check out our gallery to see how we transform people's living space or contact us to set up a free Virtual Design consultation.