What is the First Step During a Kitchen Remodel in Minnesota?
Getting started on a kitchen remodel is no small feat. You may know you need more room or want a better layout that streamlines your daily activities, but what is the first thing you need to do when remodeling a kitchen?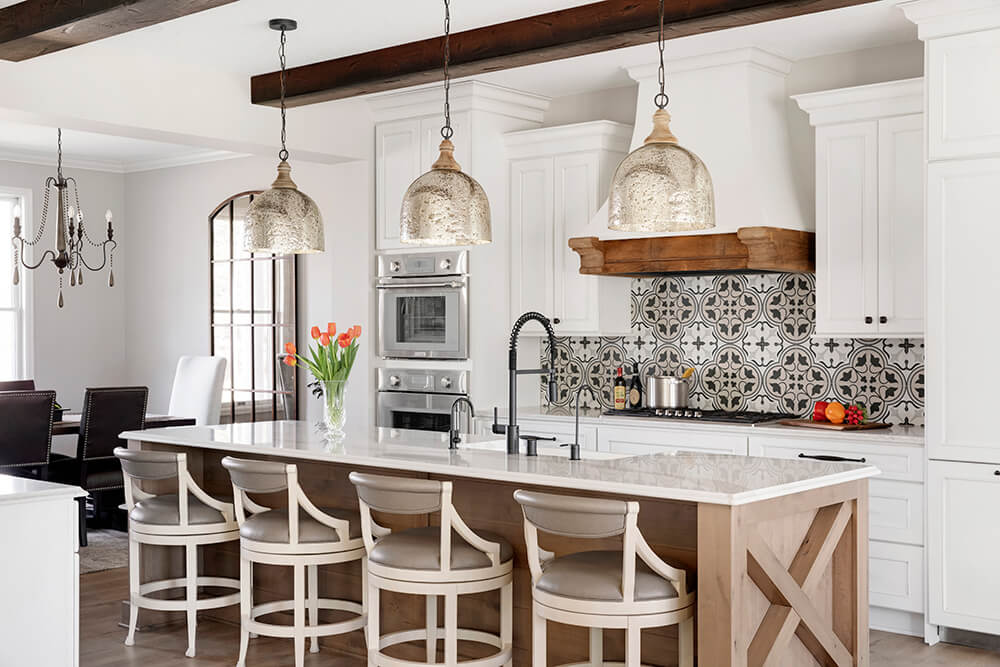 Start by Looking for Examples You Love
Search the Internet
The internet has made it so much easier to know exactly what you want when it comes to a remodel. Use sites like Houzz and Pinterest to start keeping ideas of kitchen designs you like. They don't have to look like your current kitchen layout — having a board of inspiration will help your designer determine what you're looking for in a kitchen remodel.
Attend Home Shows
Another great place to get started pulling inspiration is home shows. In Minnesota, we have a variety of remodeler showcases to choose from where you're given in-person access to see how others have renovated their kitchens. Take photos (when able) and and notes of what you like in a design, layout, and details like colors and accessories used.
Keep a Physical File of Inspiration
Of course, nothing beats physical magazines and swatches. Whenever you collect a swatch of fabric or paint you think would work in your kitchen, find an image in a magazine or flier, or pick up a material sample you like, keep it together in a folder or box. The more information your designer has on what you like, the better they can determine what your kitchen remodel should look like.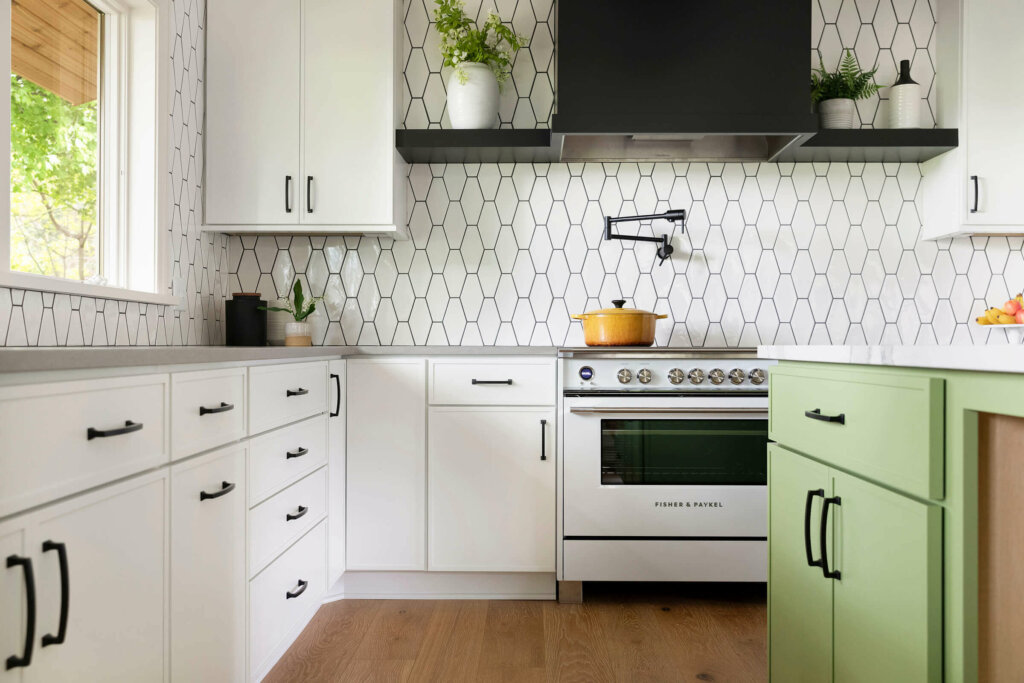 Research Appliances in Advance
Whether you're using your current appliances or want to replace them, make sure you have an understanding of what types, sizes, finishes, and the final layout the appliances will be. Do you need a double oven or an additional prep sink? Have you been dreaming about an under-counter wine fridge? Document all of your appliance desires to share with your remodeling team. This will help your designer layout where everything needs to go while you're still in the design phase, reducing the chance of mistakes or need for changes later on.
Find a Design-Build Team Who Understands Your Vision, Timeline and Budget
Anyone can redesign your kitchen with an unlimited budget, timeline, and parameters, but it's unlikely that is the case for you and your family. Walk through your vision, timeline and budget with the design-build teams you're vetting to make sure they understand what they're working with. Feel comfortable asking questions, like how long the project will last, if your family will be put out during that time, what happens if the project goes over-budget, etc. While it may feel uncomfortable now, you'll feel confident throughout the remodeling process if you know what to expect.
The Next First Step When Working With Ispiri on Your Kitchen Remodel
At Ispiri, we make the kitchen remodeling process simple:
We take all of your inspiration and ideas, along with an understanding and measurements of the space, and your input on what is and isn't working in your kitchen, and draft the layout of the new space.
We make sure we're working within New Kitchen & Bath Accessibility guidelines for clearances and design, as well as any local standards, and present to you the design concept.
Based on your inspiration, we pull together a suggested palette of materials and products.
The design concept and budget will be shown and approved by you before we sign that dotted line for the work. By first seeing the design concept and budget, you can compare against other design-build contractors to get the project you're looking for.
Once the job is approved, we will help you finalize the selections, including details and paint colors, and order the products so they arrive by the time the job is ready. We then move into the production phase.
You'll have an on-site project manager who works with you directly throughout production to make sure contractors are on-site and the job is on-track with the timeline. They will also oversee all permits necessary, dumpster arrival and removal, and scheduling.
Contact us today to see how we can help you bring your kitchen remodeling vision to life.